Project: Traveler is a high altitude balloon research project of Custom Digital Services, LLC. Based in Hutchinson, KS, Project: Traveler has been flying and chasing balloons all over the midwest since 2001.
From the beginning, education has driving factor behind the Project: Traveler group, working with elementary schools and hosting the Great Plains Super Launch and symposium in 2004, 2006, 2010, and 2014. With our extensive set of hardware, software, and tracking equipment, coupled with over ten years of experience, Custom Digital Services and Project: Traveler can help bring space into your classroom.
---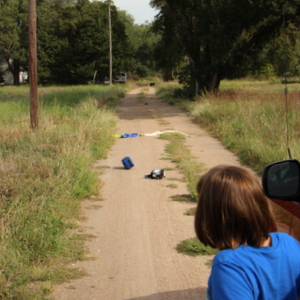 The fourth flight for Project: Traveler this year will fly two ArduinoTrack flight computers, a new sensor, and a new camera platform. The ArduinoTrack has only seen minor updates since the last flight, but 2015d will include the latest hardware revision on the PCB. On the W0ZC-11 capsule, there will be a second temperature sensor measuring outside air temperature (in addition to the standard inside air temp).
Finally, in a third separate capsule, there will be a Raspberry Pi computer running Linux that has a total of four, 5MP cameras pointing in different directions and collecting images about every 4 seconds.
We may also be flying a second balloon on Saturday morning (#30, 2015e) as we will probably have enough left over Hydrogen and I have a spare tracker/capsule from our last 2015c flight.