Project: Traveler is a high altitude balloon research project of Custom Digital Services, LLC. Based in Hutchinson, KS, Project: Traveler has been flying and chasing balloons all over the midwest since 2001.
From the beginning, education has driving factor behind the Project: Traveler group, working with elementary schools and hosting the Great Plains Super Launch and symposium in 2004, 2006, 2010, and 2014. With our extensive set of hardware, software, and tracking equipment, coupled with over ten years of experience, Custom Digital Services and Project: Traveler can help bring space into your classroom.
---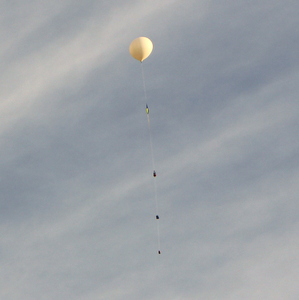 Flight #31 will be a joint venture of the Project: Traveler group, and a new group that is forming in Dodge City. This will be Dodge City's first launch, and they will be leaning on us to help providing tracking and recovery assistance.